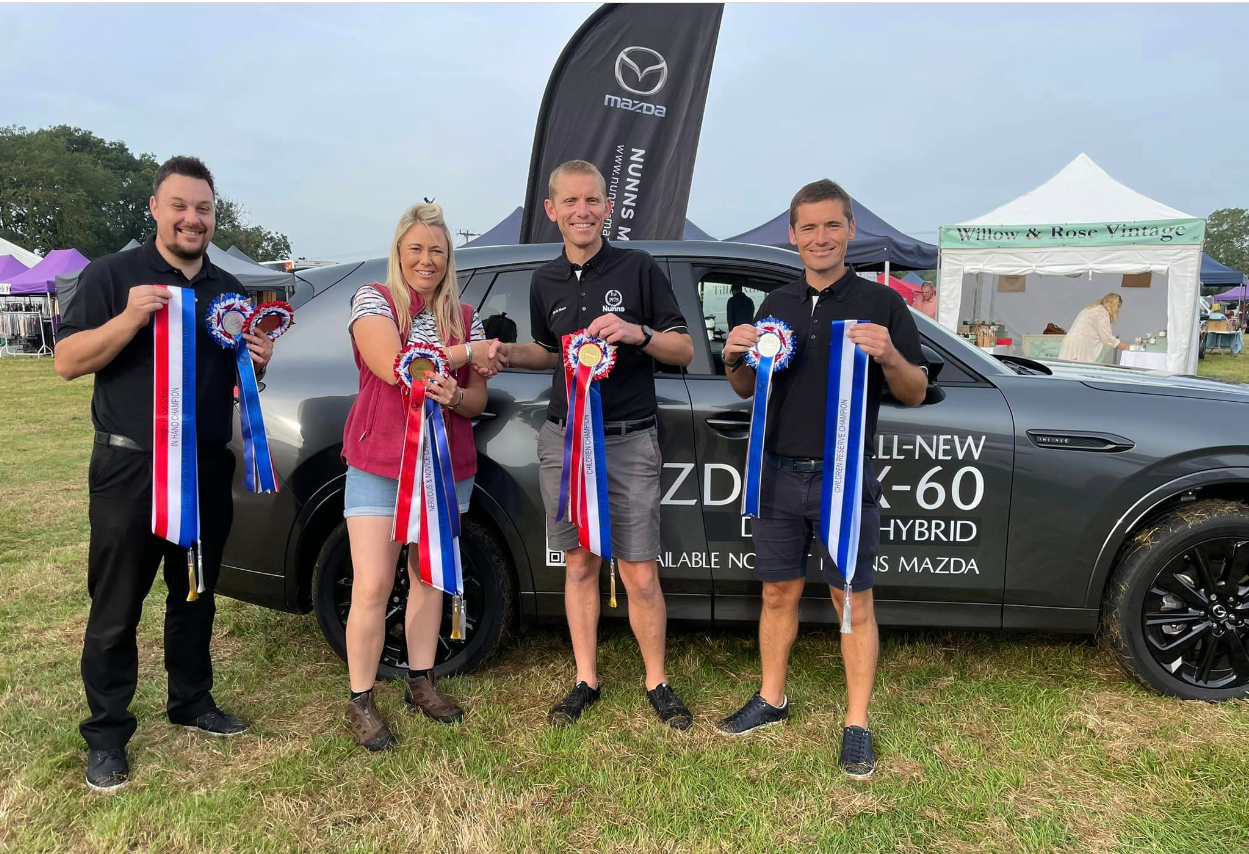 Community Programmes Supported By Nunns
Nunns takes immense pride in actively participating in and endorsing various community initiatives. Explore our summer endeavours below!
From sponsoring charity walks to participating in country fairs, we've had a bustling month dedicated to local events and charitable endeavors for our beloved community. Our unwavering commitment extends to both the people in our vicinity and the environment we all call home.
The Canoe River Cleaner:
Proud sponsors of Jim Elliott's Canoe River Cleaner campaign, Nunns provided an all-electric Mazda MX-30 for his cleanup efforts. Making an appearance at the Harbour Coastal Half Marathon, Jim collected used water bottles using his Canoe as a bin. Nunns continues to support Jim by loaning him the vehicle.
Wragby Show & Country Fayre:
We were thrilled to serve as the primary sponsor for the 39th Wragby Show & Country Fayre—an event that offered something for everyone. From classic cars and dog shows to live music and even cattle displays, it was a day filled with fun and excitement. We'd also like to extend our congratulations to Vikki, the lucky winner of our competition, who earned a weekend getaway with our stunning Mazda MX-5 RF!
Gardiner Hill Foundation:
At the recent Market Rasen Racecourse Family Race Day, we proudly lent our support to the Gardiner Hill Foundation—a dedicated organisation assisting individuals facing mental health challenges.
Louth Area NSPCC Charity Golf Day
On the 22nd September, we were proud to support the Golf Day in aid of the NSPCC, a charity dedicated to preventing Cruelty to Children.
Janet Smith Memorial Golf Day
We were proud to have a Nunns Mazda stand at this year's event in memorial of Janet Smith. It proved to be a fantastic day out!
Cleethorpes Carnival
At the 2023 Carnival, Nunns Mazda attended in partnership with the local theatre school, where children can develop their skills and passion for the performing arts.
Latest News