Nunns Grimsby was formed in 1975 by Michael and Stephen Nunn, still operating under their ownership today. Originally a used car outlet on the corner of Rendel Street and Armstrong Street in Grimsby, the business quickly developed and a new car franchise, FSO, was added in 1977 before the addition of Colt (now known as Mitsubishi) in 1980. Further developments followed and various franchises were operated by the Company, including BMW, Yugo, Daihatsu, Hyundai, Kia and Rocsta from premises in Laceby, Scartho and Louth. Mazda was introduced in 1992 and has played a key part in the success of the business ever since, celebrating a 30 year partnership in 2022. The latest additions to our portfolio in 2021 and 2022 are Isuzu and Subaru.
Since 2001 the business has been located at the purpose-built premises on Hewitts Avenue. In 2018, Stephen Nunn retired as a Director of the Company and the business is now headed up by Michael Nunn. Recent years have seen a significant growth in the new car volume which has served to grow the customer base and ensure a good future for the Company and its employees.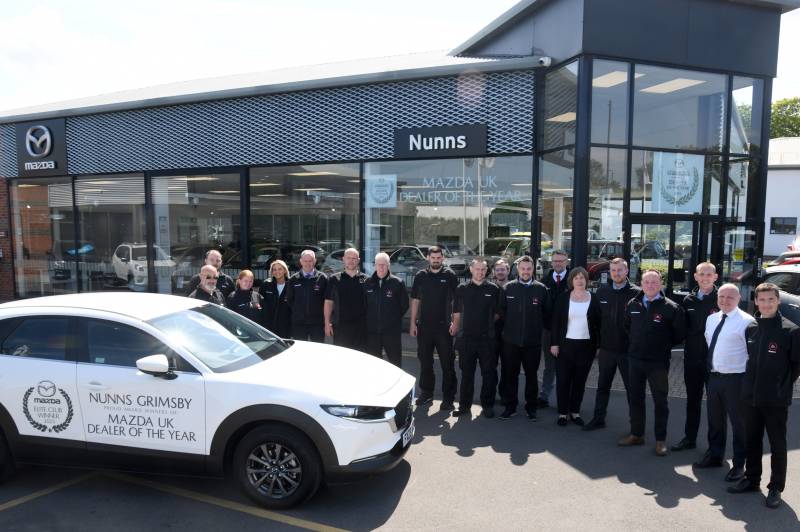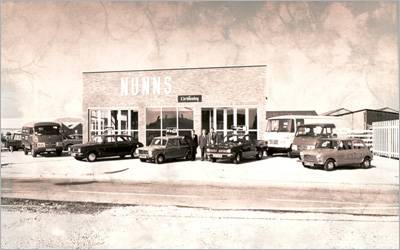 Nunns Grimsby continues as a family run business and a good number of the current employees having remained with the Company for many years. Michael Nunn's sons, Paul and Chris, now lead the business and continue the family values we hold close to our hearts.
Our aim is to deliver an unmatched personal experience for our customers, exceeding expectations and maintaining loyalty for a lifetime.