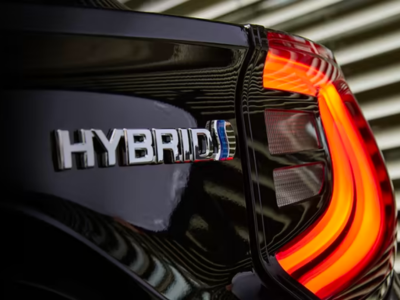 We're Here to Help You Understand Self-charging Hybrid Cars
In today's automotive landscape, sustainability and efficiency are at the forefront of consumer demand. As we become increasingly conscious of our environmental impact and fuel costs, self-charging hybrid cars have emerged as a promising solution. In this blog post, we will delve into what self-charging hybrid cars are, the advantages of owning one, and the cost-effectiveness of running these eco-friendly vehicles. Plus, we'll explore two notable models available at Nunns of Grimsby: the Mazda2 Hybrid and the Subaru Forester e-Boxer.
What Are Self-Charging Hybrid Cars?
Self-charging hybrid cars, also known as non-plug-in or full hybrid cars, combine a conventional internal combustion engine (usually gasoline) with an electric motor and a battery pack. Unlike plug-in hybrids, self-charging hybrids do not require external charging; instead, they recharge their batteries through regenerative braking and the engine's power during driving. This unique feature allows them to seamlessly switch between the gasoline engine and electric power, optimising fuel efficiency and reducing emissions.
The Positives of Owning a Self-Charging Hybrid Car
Fuel Efficiency: One of the primary benefits of self-charging hybrid cars is their superior fuel efficiency. The electric motor assists the gasoline engine during acceleration and low-speed driving, significantly reducing fuel consumption. This results in fewer trips to the gas station and considerable savings on fuel costs.

Lower Emissions: Self-charging hybrid cars produce fewer emissions compared to traditional gasoline-powered vehicles. Their ability to operate on electricity alone in certain conditions contributes to a reduced carbon footprint, making them an eco-friendly choice.

Regenerative Braking: Self-charging hybrids utilise regenerative braking to capture and store energy that is typically wasted in conventional cars. This energy is then used to recharge the battery, further enhancing efficiency.

Reduced Noise: Electric motors are quieter than internal combustion engines. When driving in electric mode, self-charging hybrids provide a quieter and smoother ride, enhancing the overall driving experience.
Government Incentives: Many regions offer incentives and tax benefits for purchasing hybrid vehicles, which can make owning a self-charging hybrid car even more appealing.
How Much Do They Cost to Run?
The cost of running a self-charging hybrid car can vary depending on factors like your driving habits, fuel prices, and the specific model you choose. However, here are some general considerations:
Fuel Savings: Self-charging hybrids are designed to maximise fuel efficiency, resulting in lower fuel costs compared to traditional gasoline-powered vehicles. You can expect substantial savings over time, especially if you do a lot of city driving.

Maintenance: Hybrids often require less maintenance than conventional vehicles because the electric motor assists the gasoline engine, reducing wear and tear. Additionally, regenerative braking can extend the life of the brake pads.
Resale Value: Hybrid cars tend to retain their value well, which can be advantageous if you decide to sell or trade in your vehicle in the future.
Exploring Two Notable Self-Charging Hybrid Models
Introducing the all-new Mazda2 Hybrid, a compact car that seamlessly melds Mazda's celebrated driving dynamics with cutting-edge self-charging hybrid technology. This vehicle's hybrid system operates with remarkable finesse, effortlessly transitioning between electric power and the gasoline engine to deliver exceptional fuel efficiency. With its chic design and inviting interior, the Mazda2 Hybrid stands as the perfect choice for individuals in search of an eco-conscious vehicle that doesn't compromise on style or performance.
Enter the world of the all-new Mazda2 Hybrid, where the marriage of electric and petrol power takes your journeys to unprecedented heights of efficiency. The robust 59PS electric motor harmoniously complements the 1.5 petrol engine, offering a harmonious blend of performance and eco-friendliness. Whether you opt for the dynamic POWER and ECO DRIVE modes or relish the emission-free experience of EV mode during leisurely drives, the Mazda2 Hybrid is designed to cater to your diverse driving preferences.
This dynamic hybrid marvel boasts an impressive combined fuel efficiency of up to 74.3mpg, further refined by the presence of an e-CVT automatic transmission, ensuring a ride that's both smooth and responsive. As a standard offering, it also comes equipped with a suite of advanced features, including Dynamic Radar Cruise Control, Lane Tracing Assist, Road Sign Assist, and the convenience of an electric parking brake. Elevate your driving experience to a new echelon with the Mazda2 Hybrid.
Meet the Subaru Forester e-Boxer, a pioneering addition to Subaru's lineup and the brand's very first self-charging hybrid SUV. This exceptional vehicle seamlessly combines Subaru's renowned all-wheel-drive capability with the efficiency of hybrid technology. It's the ultimate choice for outdoor enthusiasts who want to enjoy their adventures while minimizing their environmental footprint. Boasting ample cargo space, advanced safety features, and off-road prowess, the Forester e-Boxer stands out as a versatile and eco-conscious SUV.
The all-new Forester e-Boxer is a true masterpiece powered by Subaru's groundbreaking self-charging hybrid e-Boxer engine. This cutting-edge powerplant marries a robust 2.0L petrol engine with a lithium-ion battery and an electric motor. When you turn the key, the Forester e-Boxer welcomes you with a silent start in electric mode, capable of taking you for approximately one mile on pure electric power. This infusion of advanced technology elevates efficiency and refinement to a whole new level, enhancing the rugged driving experience that Forester enthusiasts hold dear.
View the Subaru Forester e-Boxer
Self-charging hybrid cars offer a compelling solution for drivers looking to reduce their carbon footprint, save on fuel costs, and enjoy a smoother, quieter ride. As technology continues to advance, these vehicles are becoming more accessible and appealing to a wide range of consumers. The Mazda2 Hybrid and Subaru Forester e-Boxer, available at Nunns of Grimsby, exemplify the potential of self-charging hybrid technology, combining eco-friendliness with style and performance. Embracing a self-charging hybrid car is not just a choice for the present but a step towards a sustainable and efficient future on the road.
If you're in the market for a used car and have sustainability in mind, we invite you to explore our diverse selection of used hybrid cars currently in stock. These pre-owned hybrids not only offer the value and reliability associated with our dealership but also provide an eco-friendly driving solution. With our carefully curated inventory, you can find the perfect balance between affordability, efficiency, and environmental consciousness. Browse our selection today to discover a range of well-maintained, eco-conscious vehicles that suit your needs and align with your commitment to a greener future on the road.
Browse Used Hybrid Cars in Stock
Latest News