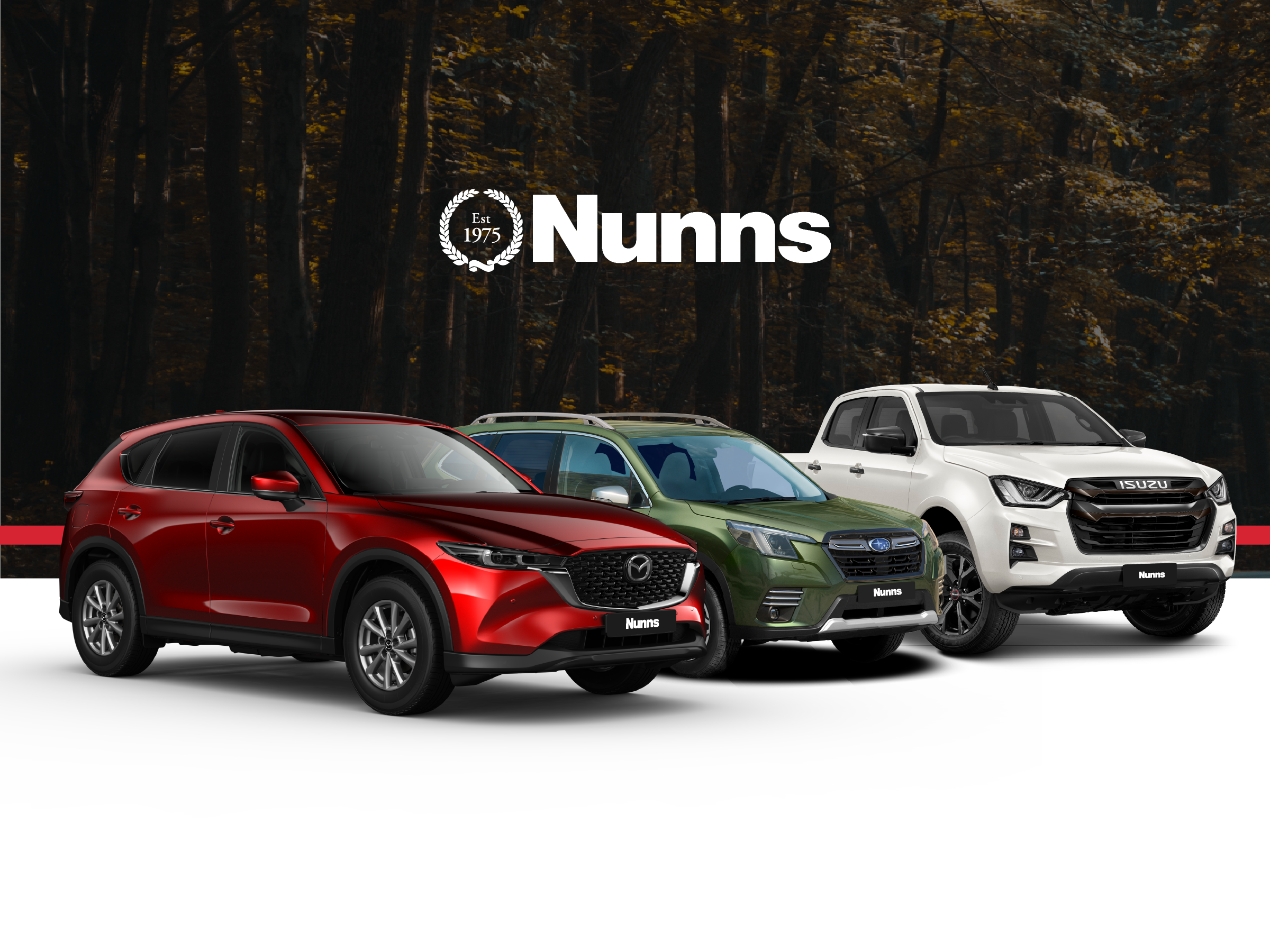 Choosing the Most Economical SUVs
Choosing the Most Economical SUVs
Are you in the market for a fuel-efficient and budget-friendly SUV that won't break the bank? Look no further! At Nunns, we understand the importance of finding an SUV that not only meets your lifestyle needs but also offers excellent fuel efficiency to save you money in the long run. In this blog, we'll explore three top contenders from Mazda, Subaru, and Isuzu – brands known for their commitment to producing economical SUVs. Let's dive into the world of efficient driving without compromising on performance and comfort.
1. Mazda CX-5: Striking the Perfect Balance
Mazda has consistently impressed car enthusiasts with its innovative approach to engineering. The Mazda CX-5 is a prime example of a compact SUV that effortlessly strikes the perfect balance between performance and fuel economy. Equipped with Mazda's revolutionary Skyactiv technology, the CX-5 delivers impressive mileage without sacrificing power. Its efficient engines and lightweight design contribute to its exceptional fuel economy, making it a smart choice for those seeking an economical SUV without compromising on driving dynamics.
Subaru has long been synonymous with all-wheel drive (AWD) capabilities, and the Subaru Forester is no exception. As one of the most economical SUVs in its class, the Forester boasts an AWD system that optimises power distribution to enhance traction and stability, even on slippery roads. With its efficient BOXER engine design and continuously variable transmission (CVT), the Forester maximizes fuel efficiency while delivering a smooth and responsive driving experience. For eco-conscious drivers seeking versatility and reliability, the Subaru Forester is an excellent choice.
3. Isuzu D-MAX: Pick-ups with Power
The Isuzu D-Max stands out as a prime example of an economical and fuel-efficient pickup truck that doesn't compromise on performance. Powered by Isuzu's advanced and efficient diesel engine, the D-Max delivers an impressive balance of power and fuel economy, making it a smart choice for both city driving and long journeys. With its innovative engineering and aerodynamic design, the D-Max minimizes fuel consumption, allowing you to go the extra mile without worrying about frequent trips to the pump. Whether you're hauling heavy loads or navigating through challenging terrains, the Isuzu D-Max proves to be a reliable and economical companion, providing an optimal driving experience that saves you money on fuel costs in the long run.
Final Thoughts: Choose Your Ideal Economical SUV Today!
When it comes to finding the most economical SUV for your needs, Mazda, Subaru, and Isuzu have you covered. Whether you prioritise driving dynamics, AWD capability, or rugged versatility, these brands offer exceptional choices that combine efficiency with performance.
Visit Nunns to explore our range of economical SUVs from Mazda, Subaru, and Isuzu. Our friendly and knowledgeable team is here to assist you in finding the perfect SUV that aligns with your preferences and budget. Make the smart choice and embark on your next adventure with an SUV that delivers both savings and satisfaction.
Latest News